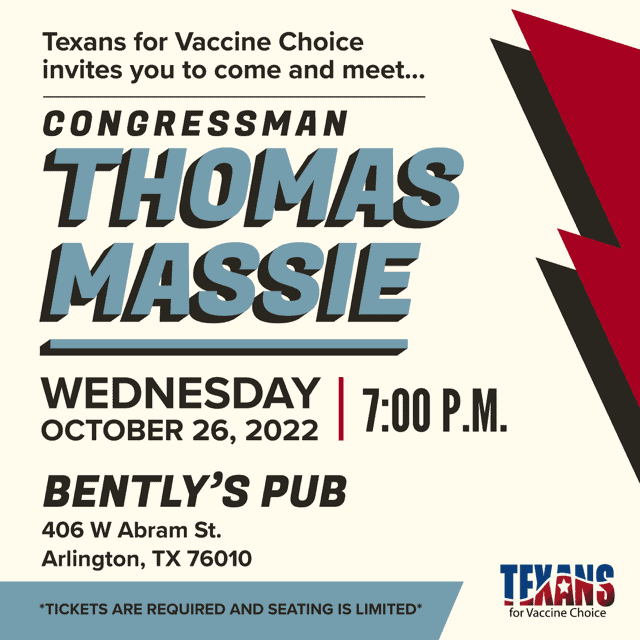 We're excited to announce that Congressman Thomas Massie will be joining us on October 26 in Arlington to fire up TFVC supporters.
Congressman Massie has been on the front lines fighting against vaccine mandates in D.C. and we are thrilled to partner with him.
As we head into the legislative session TFVC needs to be ready to hit the ground running with energy. This event and support from Texans are a huge part of that effort.
While we wish everyone could attend, this is an intimate affair and space is extremely limited.
If you are interested in attending, snag your tickets today by clicking here!