Friends,

As a supporter of TFVC, you know how hard our team works in Austin when the Legislature is in Session.
As of this week, we can announce our first bill is headed to the Governor's desk for signature!
House Bill 2536 puts into law important reforms that protect parents who exercise their family's right to medical freedom.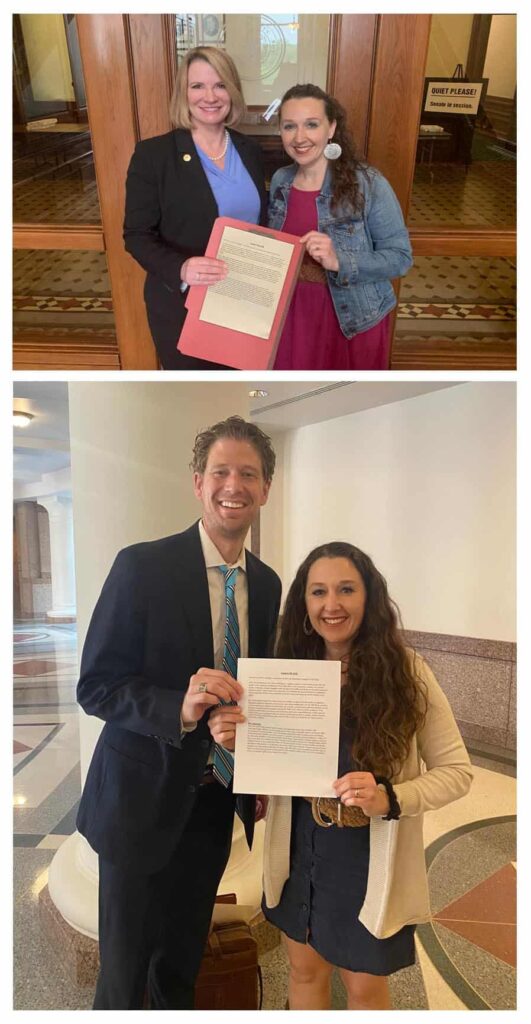 In addition to existing protections for parents when it comes to vaccine choice, this bill will IMMEDIATELY provide important legal protections for Texas parents who seek medical "second opinions" or choose to move their children to new doctors and medical providers. It's your family. The choices you make for you and your children are not the business of government, and your rights should never be threatened for exercising vaccine choice. 

TFVC wants to send a big THANK YOU to our bill champions, Rep. Matt Krause and Sen. Dawn Buckingham!

Through their leadership and relentless hard work, they picked up bi-partisan co-author support and passed our bill through both chambers UNANIMOUSLY, guaranteeing the bill goes into immediate effect upon signature by the Governor. 
Be sure to thank Rep. Krause and Sen. Buckingham for their dedication to protect Texas families!
When TFVC fights, we win! We could not do it without your support.
With Love and Gratitude,
Jackie Schlegel