Like most things that happened over the past year, the 87th Legislative Session presented many challenges, but also offered many more opportunities to protect and advance informed consent, medical privacy, and vaccine choice than we have seen since our founding during the 84th Legislative Session in 2015.
While today marks "Sine Die," or the final day of session, Team TFVC feels strongly that our opportunities to grow and continue to reach more Texans who are ready to embrace our message of medical freedom have only just begun.
With two key pieces of legislation passed – one already signed into law and one heading to the governor's desk (Action Alert here!) – that will dramatically increase medical freedom protections in our state, we acknowledge that we celebrate these massive victories thanks to all of YOUR hard work: answering the calls to volunteer, show up, donate, and FIND YOUR ROLE!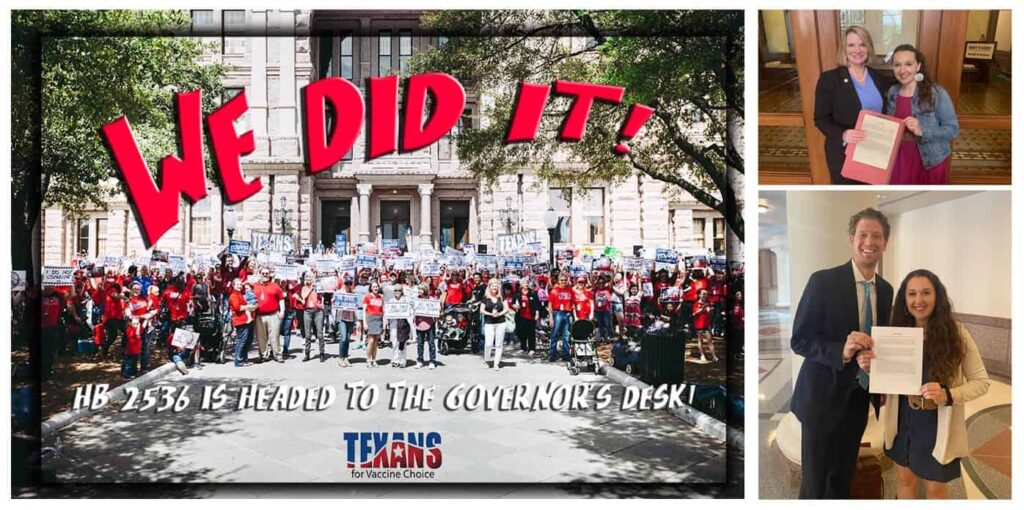 Regular session may be over, but the work is never finished! And that's just how we like it at TFVC. Come along with us as we ride this wave of victory out of the Capitol and into our communities and beyond in the coming months.