Governor Abbott has assured Texans that vaccines are always voluntary and never forced, and today he solidified his stance and the rights of Texans by signing Senate Bill 968!

Texans for Vaccine Choice salutes the heroic efforts of Senator Kolkhorst and Representative Klick who worked tirelessly to protect Texas consumers from overreaching and discriminatory business policies that would violate our basic right to medical privacy.

This bill specifically prohibits:
1. Government entities from issuing COVID-19 vaccine passports of any kind
2. Private businesses from requiring customers to proof of COVID-19 vaccination or immunity in order to enter that business or receive services from them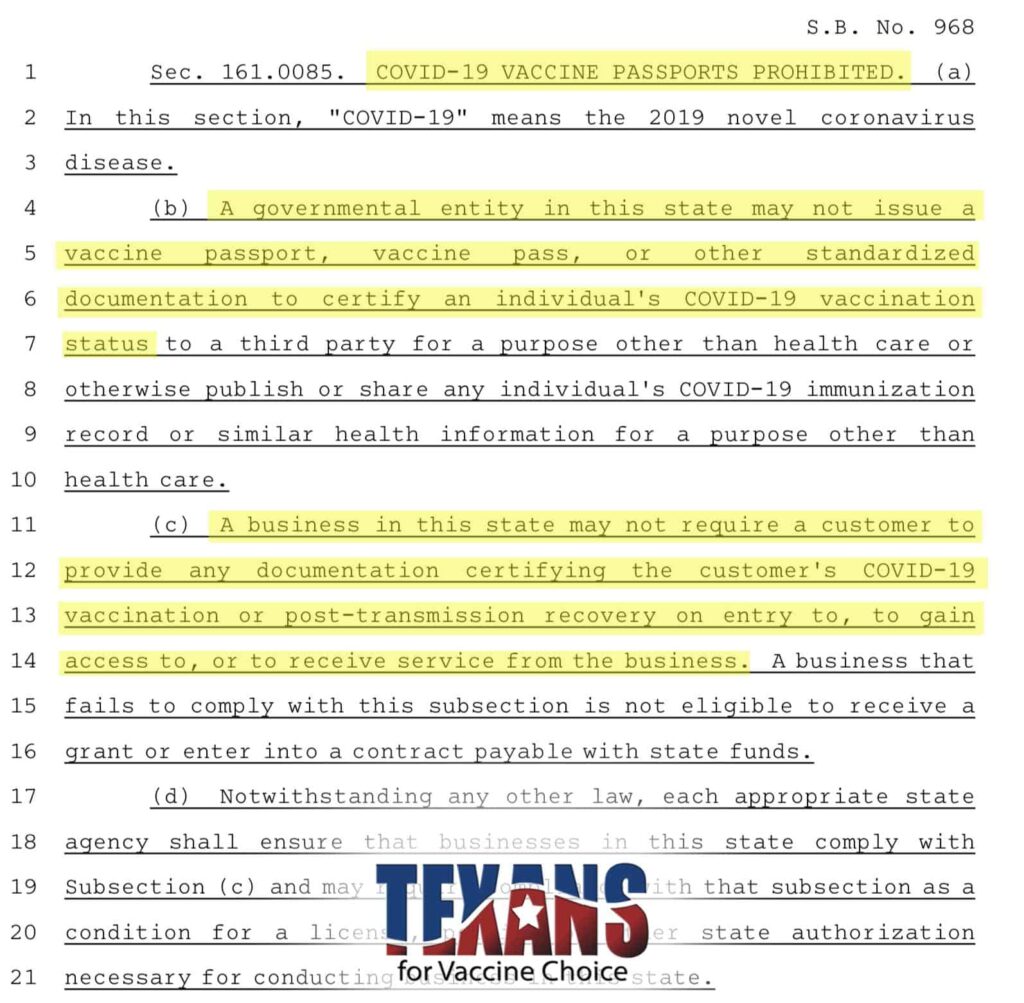 We are excited for this legislation to be signed into law and are thrilled to report that it goes into effect IMMEDIATELY!
Thanks to each of you for your advocacy work in making phone calls and following our Action Alerts! You made your voices heard and today we all celebrate together!